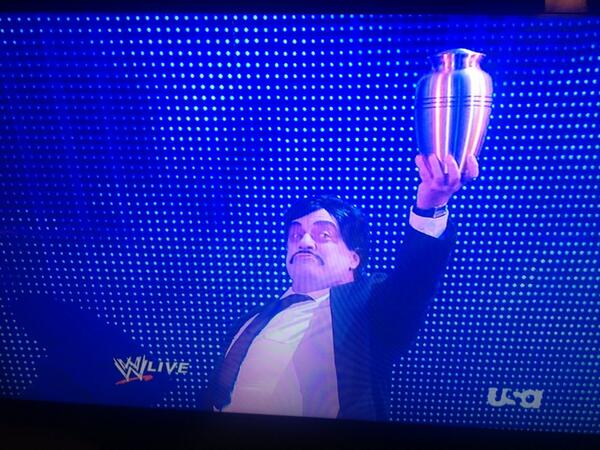 Remember that blog I did about Paul Bearer's family allowing WWE to use his image and name during their promos for CM Punk vs Undertaker at Wrestlemania?  As you can see from the image, tonight the WWE may have went a little far with it.  Yup, that is Paul Heyman dressed as Paul Bearer.  Kind of eery.  Kind of wrong.  Kind of awesome.  WWE going WWF with their "I don't give a damn" persona.  Vince McMahon is a gansta through and through.  If this was wrong, then I don't want WWE to ever be right.
Apparently some people don't think like me… 
These two get it, though…

PS, Punk calling Undertaker Hocus Pocus had laughing.  I don't know why.  It just did.